Dacoby is the leading luxury chauffeur service in Malta and Gozo and in order to ensure we continuously provide a premium service, the fleet of vehicles must be second to none. Our tools for the job are a modern fleet of Mercedes-Benz cars and in 2022, we welcomed three new additions to Dacoby's luxury fleet.
The new EQB by Mercedes-EQ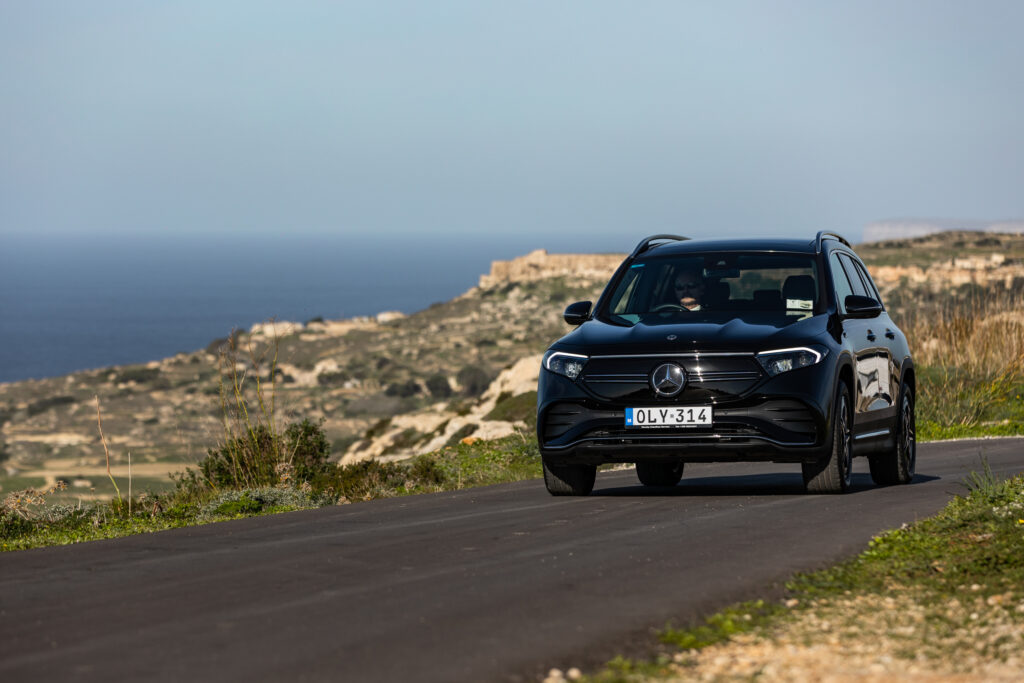 In 2021, Dacoby Chauffeur Service launched Malta's first fully electric luxury vehicle, a €90,000 Mercedes Benz E-Vito. Just one year later and the company invests yet again in the new EQB, the all-electric compact SUV. This reflects the company's commitment to the environment and climate change.

Besides the vehicle's lower carbon footprint, the EQB offers an upscale interior, classy screen technology and up to seven seats. This allows us to offer the EQB for slightly larger groups without having to turn to larger vans. This offers a luxurious feel for groups up to 6 passengers.
The new E-Class Sedan by Mercedes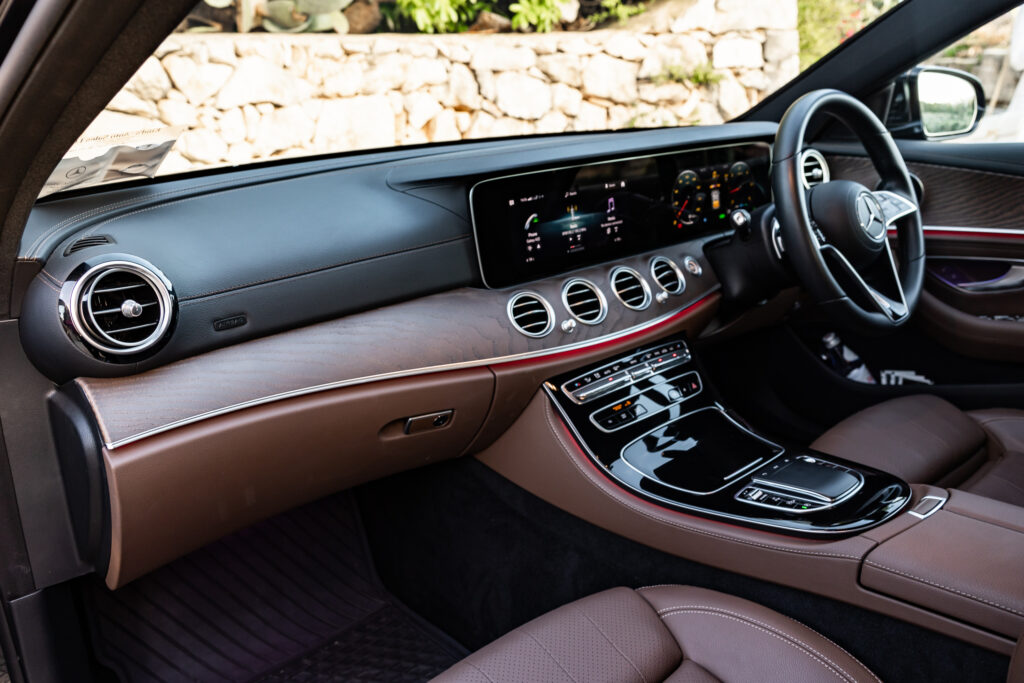 The new E-Class is promoted as 'made to win the day' – and it sure is. Elegant as ever with its classy and cutting-edge interior, this newest addition to our luxury fleet is seamlessly high-class and high-tech.
The E-class's cabin is beautifully detailed with brushed aluminum, lovely wood, and offers ultimate comfort in the seating department. The luxury vehicle also offers customizable ambient interior lighting, heated front seats and a touchscreen infotainment system.
Truly a luxurious vehicle offering all that Dacoby stands for.
The new S‑Class – Cares for what matters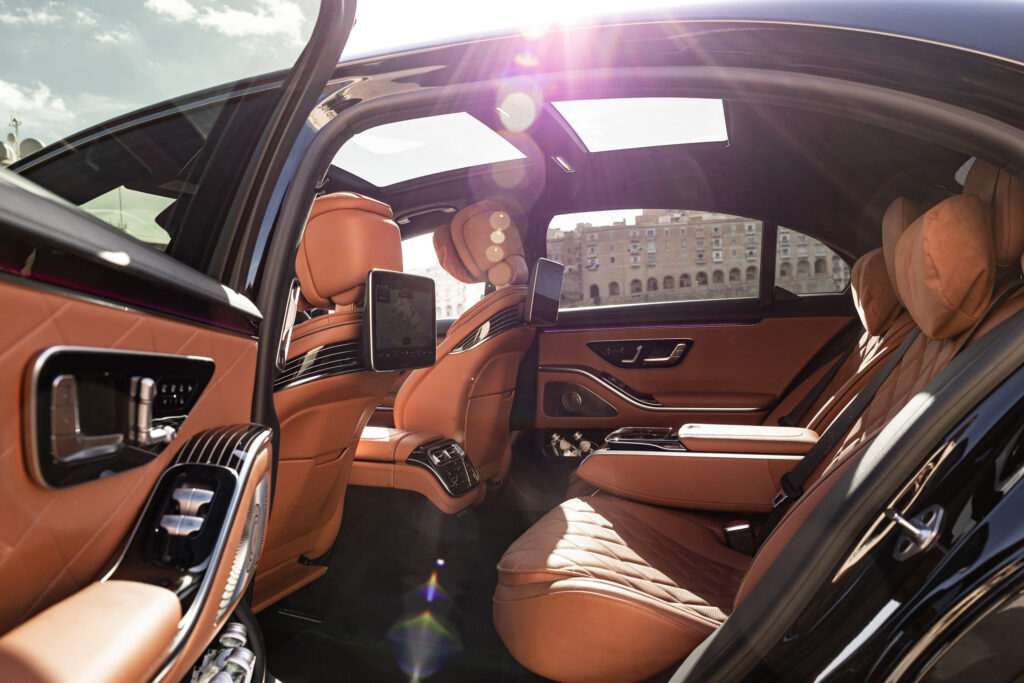 The Mercedes-Benz S-Class is the pinnacle of modern automotive luxury and continues to maintain superiority. The interior materials and design live up to Mercedes' upscale standards. The S-Class provides limousine-like accommodations with increased headroom and legroom.
Our clients can sip on their complimentary beverages or enjoy a glass of champagne whilst enjoying the comfort of their power-adjustable, reclining and heated seats. All this whilst being entertained by the rear-seat entertainment system and interactive LED interior lighting.
The S-class does a brilliant job of making the good life real by offering our clients an elegant and luxurious journey with Dacoby.

The premium brands and luxurious amenities that come with a chauffeur service's fleet of vehicles should be the first tell as to whether or not the service can be considered a luxury one. Amongst other factors, Dacoby's fleet lineup is what separates us from your standard chauffeur service providers in Malta and Gozo.
When it comes to luxury chauffeur services, Dacoby sits above the rest with an all-rounded luxurious and exclusive service to ensure we exceed all expectations.
Discover more here.