Christmas in Malta is an incredibly special time of year, with beautifully decorated homes and streets, nativity scenes, displays of cribs and various festive activities ongoing throughout the month.
Celebrating Christmas abroad can make this time a truly enjoyable experience for all the family, especially when spending it on the gorgeous Maltese Islands.
Whether you're looking for religious activities or prefer the social aspect of it all, one can truly find it all in Malta and Gozo, and here's why.
The sunny weather in Malta at Christmas
Malta's Winter is very mild compared to other European countries, with the temperature ranging between 10 and 22 degrees. There's no concern for snow, and more times than not, Christmas week is as sunny as ever, making it easier to get around, shop for gifts and sightsee.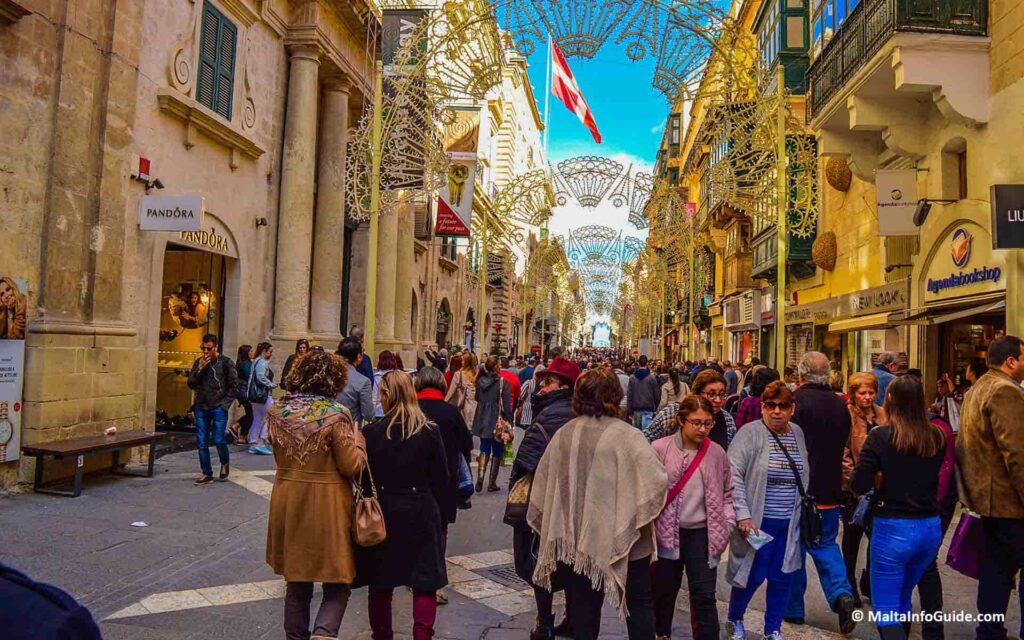 Malta's Catholic Christmas Traditions
The Maltese Christmas is worthy of the spotlight but not just for the street decorations and fun traditions. Malta is a Catholic country, revolving its activities and events around the religious meaning of Christmas.
With Nativity crib displays in nearly every home, in streets, roundabouts and village cores, it's hard to forget what this time of year is all about. Live Nativity scenes are also very popular with the largest held in Gozo 'Betlehem f'Ghajnsielem'. We definitely recommend you check it out for the perfect excuse to visit Malta's sister island at Christmas time.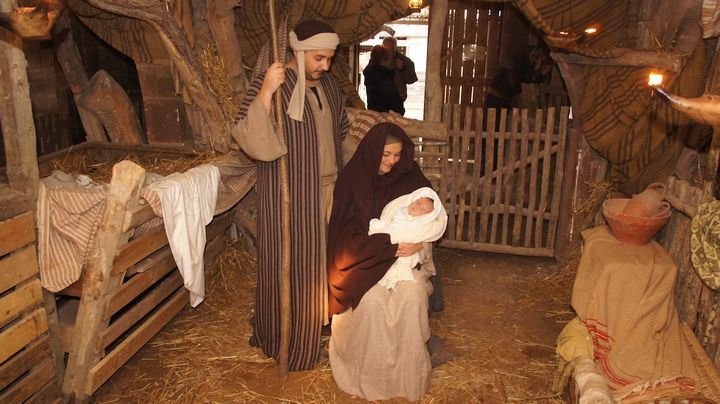 With a whopping 359 churches in Malta, take your pick from the parishes offering a Midnight Mass on Christmas eve. Both a cultural and religious tradition that is loved and attended by thousands. The mass sermon is also delivered by a young boy or girl aged 7 to 10 which makes it all that sweeter. The celebration is usually followed by Maltese date cakes and mulled wine whilst the locals exchange festive greetings.
For a very special, spiritual evening, join the congregation at St. John's Co-Cathedral in Valletta for candlelit carol singing.
Something for the theatre-goers
The annual Christmas pantomime is always a favourite amongst the Maltese. This is held at the Manoel Theatre in Valletta and provides some festive fun for the whole family.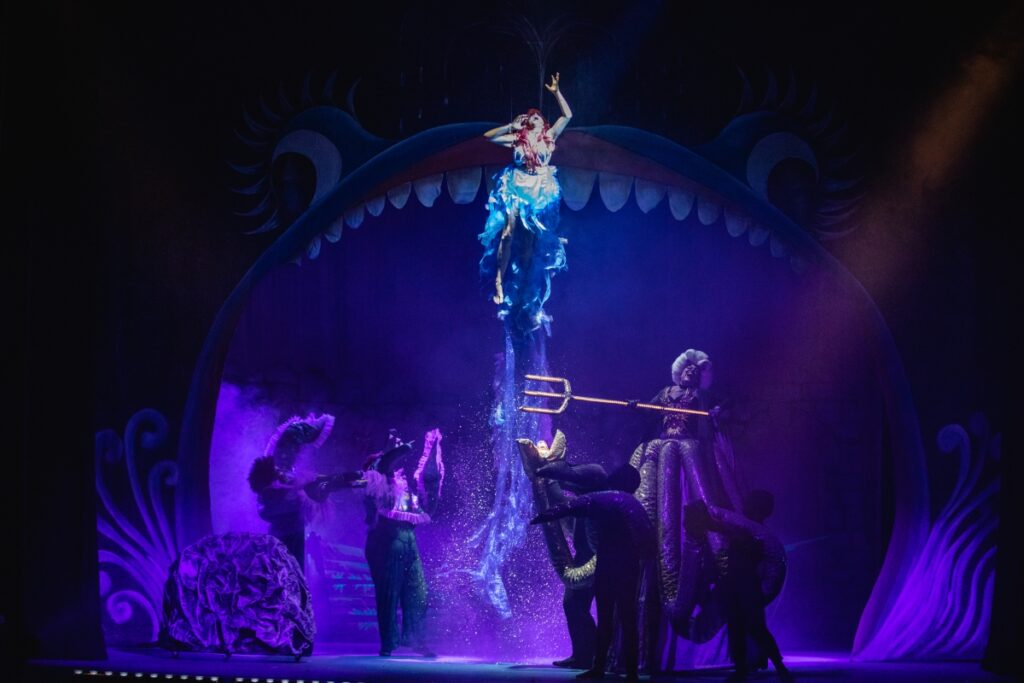 Christmas Events & Activities 2022
The most social time of the year brings a series of events for all ages throughout the months of November and December. Here's a list of our favourite Christmas events planned so far;
25th November – 7th January: The Magical Illuminated Trail
A magical after-dark adventure for all the family, with loads of new attractions. Bring your family and your loved ones to see fantastic glittering structures like the North Pole, Santa's Toy Shop, Family of Pandas, Sea life, and lots of other marvellous creatures.
2nd-4th December: The Nutcracker Dance Performance
Moveo's rendition of 'The Nutcracker', merges the magic of choreography to Tchaikovsky's unmistakable music. Bringing this classic story to life in a performance which is sure to create memorable moments for all. An unmissable Christmas performance for the whole family!
3rd-4th December: Santa's Park
Christmas themed creative activities, a Christmas Market with an array of gifts, food and drink, a large selection of games at the FunPark, Animators and Entertainers, and of course Santa himself.
3rd-11th December: A Christmas Carol: A Ghost Story
This powerful tale of life, love, loss and redemption is as relevant today as when it was first published 179 years ago. A Nottingham Playhouse production, it was filmed live for cinemas during the 2021 stage run at London's sumptuous Alexandra Palace Theatre and filled with Dickensian, spine-tingling special effects, prepare to be frightened and delighted in equal measure as you enter the supernatural Victorian world of A Christmas Carol: A Ghost Story on the big screen.
2nd-4th December: The Malta International Christmas Choir Festival 2022
The Malta International Christmas Choir Festival 2022 will be organised over 3 days from the 2nd to the 4th December at various unique baroque churches in Malta. We invite you to experience these delightful Christmas choral traditions during the most beautiful time of the year.
12th-13th December: Rock'n'Roll Christmas – UK's Top Rock 'n' Roll Show in Malta
That'll Be The Day will perform for the first time in Malta in 2 Christmas concerts at the Hilton Conference Centre. This timeless Rock'n'Roll Christmas Show combines all of your favourite pop Christmas classics and traditional Christmas songs with hilarious comedy sketches and world-class impersonations.
Stay up to date with all upcoming events in Malta & Gozo this Christmas by visiting What's on Malta.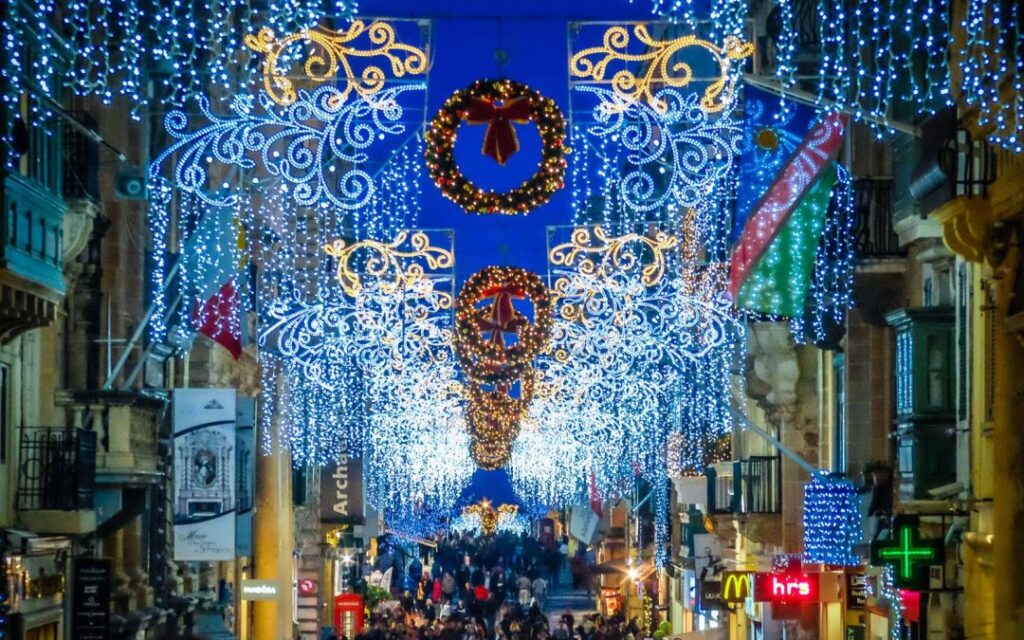 If you're reading this whilst searching for the ideal destination this Christmas, look no further! Malta's array of both religious and cultural traditions and events offers festive cheer for all.
And once you've booked your flights and accommodation, it's time to sort out the finer details…
Looking for a safe and reliable airport transfer chauffeur service to your booked accommodation?
Get in touch with us here at Dacoby Luxury Chauffeur Services. We completely understand how stressful and time consuming the travel process can be, therefore we strive to provide an excellent chauffeur service to our esteemed clientele, ensuring peace of mind and serenity during their airport travels. From leisure breaks to business travel and more, Dacoby provides a hassle free airport chauffeur service in Malta. We offer high-quality airport chauffeur vehicles with the Island's most knowledgeable and experienced chauffeurs.
Planning on travelling as a group?

Here at Dacoby, we ensure an impeccable chauffeur service in Malta to accommodate groups of all sizes. Our extensive fleet of chauffeur cars, vans and coaches is versatile enough to cater for groups up to 53 passengers! Our group tours and transfers around Malta and Gozo require advanced bookings, so be sure to contact us beforehand should you request our chauffeur services.