Dacoby Luxury Chauffeur Services offers luxurious VIP cruise port transfers on your arrival or departure from Malta's port in Valletta. Our luxury fleet of Mercedes Benz vehicles can cater for individual as well as group VIP transfers, providing our clients with a prompt and efficient service that oozes style and comfort.
Arriving in Malta's Cruise Port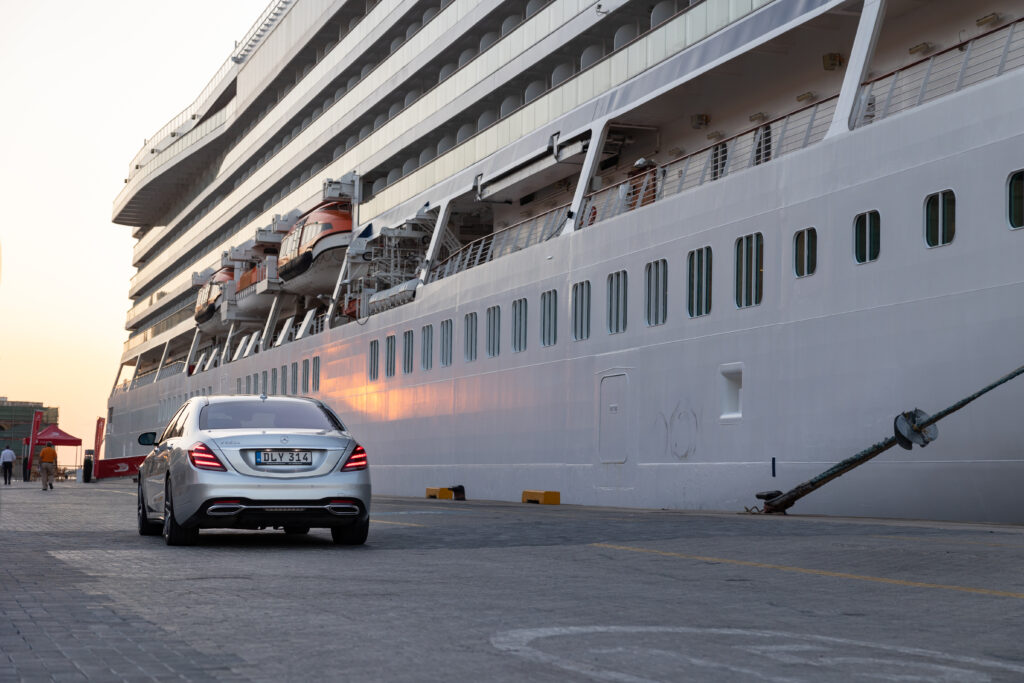 If your cruise is docking at the Valletta Waterfront pier in Valletta Harbour in Malta, you'll definitely want to disembark and see some of our local sights or stop off at a popular eatery without wasting a minute of your time. At Dacoby, we can provide you with a tailor made VIP cruise port transfer based on your specific requirements. Whether you wish to travel in leisure from one destination to the next or require a personal chauffeur in a luxurious vehicle for the day, Dacoby has the chauffeur driven service and refined experience to cater for all your travel needs whilst ensuring you're back on board in time for your departure.
Departing from Malta's Cruise Port
Are you leaving for a cruise trip that departs from Malta and in need of VIP cruise port transfer? Start your journey with us! We pride ourselves on getting you to your destination on time and in style. Our luxury VIP cruise port chauffeur service ensures you can travel comfortably, without the hassle of parking or carrying luggage to the cruise and most importantly, it ensures your vacation begins from the second you step foot into one of our Mercedes Benz cars. Our luxury fleet of vehicles caters for small and large bookings whilst also ensuring space for luggage. Your comfort is our top priority. For your convenience, our chauffeur service also offers live GPS tracking on our vehicles, so you know exactly how far away they are from the destination.
We also offer a brilliant meet and greet service, in which our trained chauffeurs will happily escort you to and from the car. This means you don't have to worry about not checking in on time.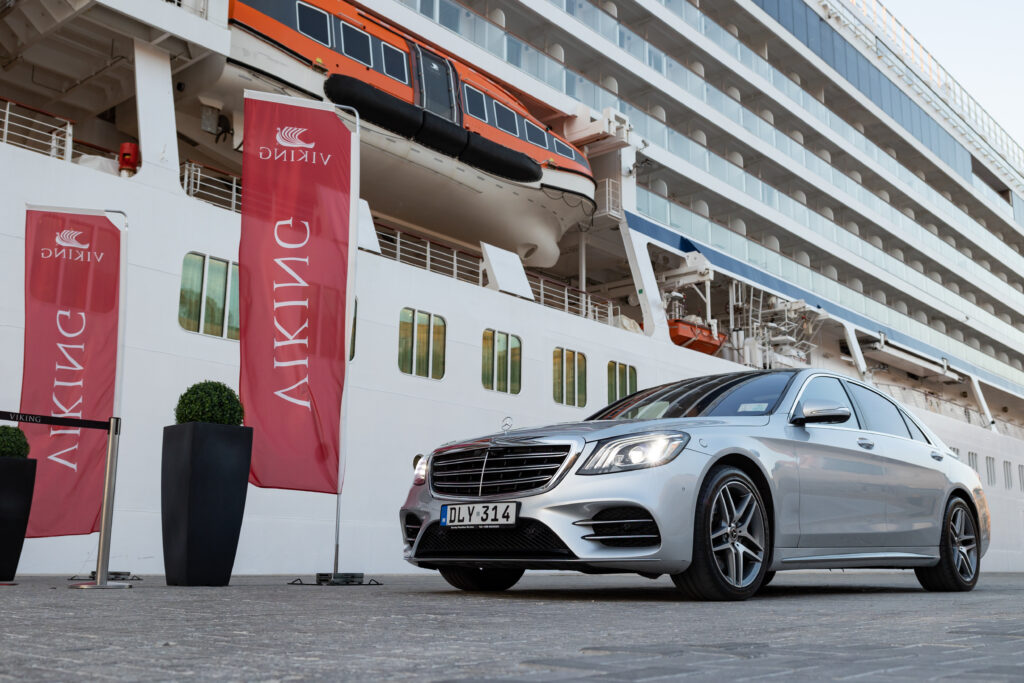 For your convenience, below is a list of cruise ships that regularly dock in Malta;
Aida Blu, MSC Grandiosa, Corinthian, Vasco Da Gama, Azura, My Artemis.
For more information on Valletta's Cruise Port services and schedules, visit https://www.vallettacruiseport.com/.