Malta is better known as a Summer destination with its beautiful beaches and warm, clear waters, its diving hotspots as well as its great Mediterranean climate. However the Maltese Islands have a lot more to offer than sunshine and sea. Visiting Malta in Winter can offer a unique experience so whether you're still weighing out your options or doing your research on what to do on your upcoming visit to Malta, below are just a few of our must-do's during the cooler months.
1. Explore Malta's capital city, Valletta
Peak season is over which means less crowds and the chance for you to admire the gorgeous Valletta in peace.
This fortified city, recognised as a UNESCO World Heritage City, contains grand palaces, stunning churches, beautiful gardens and narrow cobbled alleys which are a pleasure to explore.
We suggest you wander around the city, marvel at the beauty of Valletta's architecture and be sure to check out the Royal Opera House (now an open-air theatre in the war), St. John's Co-Cathedral and both the Lower and Upper Barrakka Gardens.
Valletta is quite lively in the evenings with a vast selection of bars and eateries to choose from so be sure to include a night-time visit too.
When visiting Malta in Winter, Valletta is a definite must-see so be sure to add the Capital to your itinerary.
Parking in Valletta is mainly residential and tricky to find, book your chauffeur service with us (link dacoby) to ensure you get to Valletta in style and in comfort.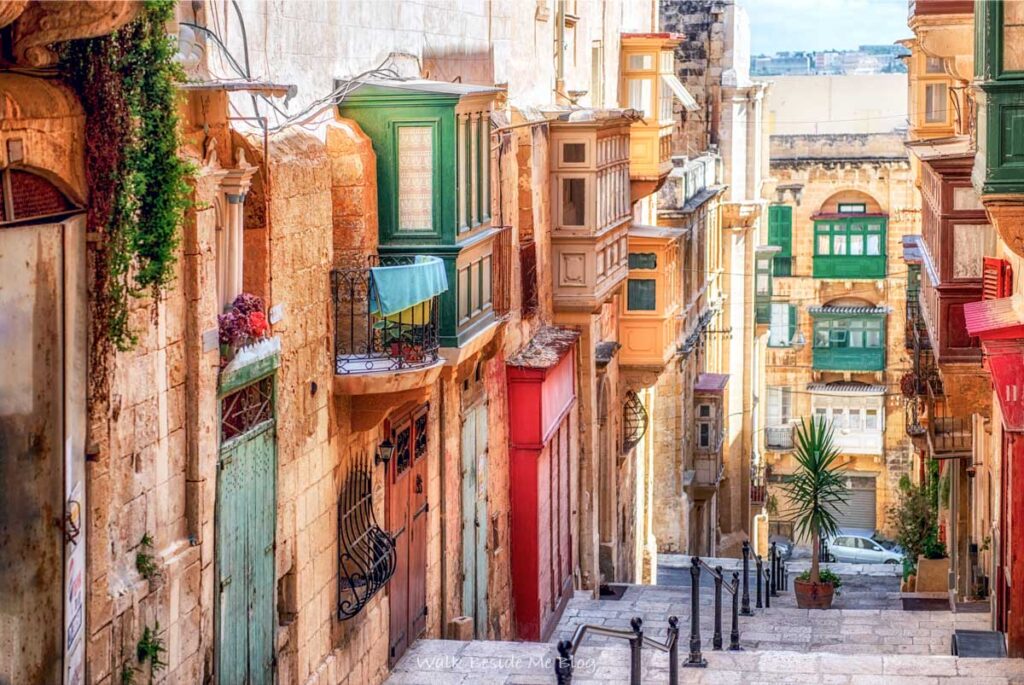 2. Go on a Winter nature hike
As Winter kicks in, fields and natural areas become greener than ever, offering breath-taking views along Malta's coastlines as well as in the countryside. Those visiting Malta seeking some adventure should definitely get their walking shoes on, pack a sandwich and get hiking. It really is the best way to explore a new country!
To check out the recommended walks and hikes in Malta, click here.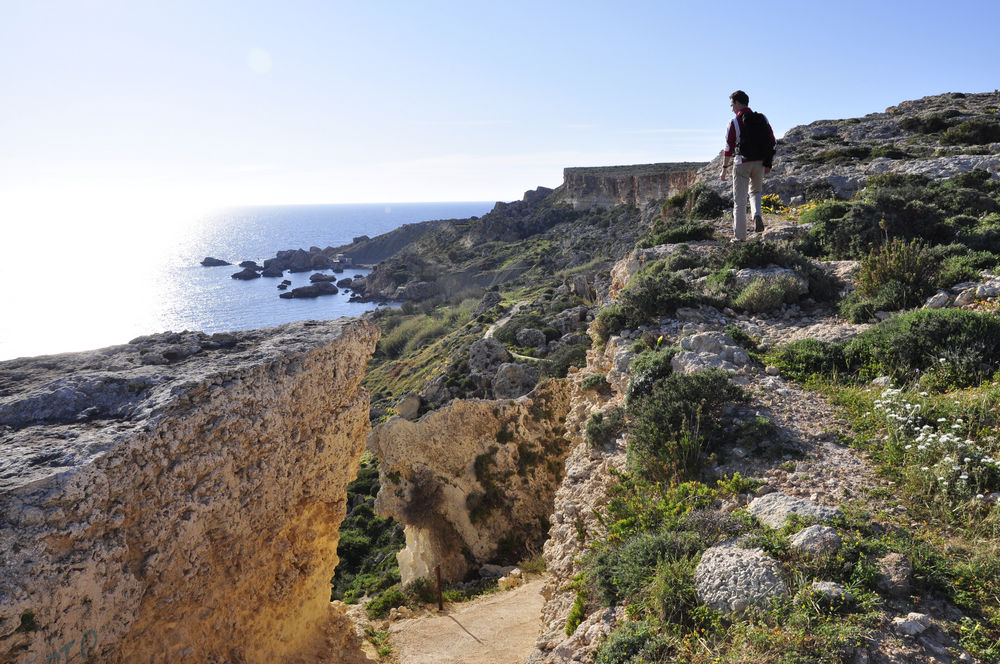 3. Discover Gozo on quad bikes
Gozo is Malta's sister island, just 20 minutes away via ferry and is an absolute gem in the Winter. On this second island you'll find a lot more countryside and a lot more nature and what better way to explore it all than on a quad bike?
If you're aged 21 and upwards and have a driving license, this is an adventure we highly recommend you add to your list!
Check out the beautiful salt pans and sandy beaches as well as the Ghasri valley for beautiful sights unique to Gozo!
If you're not keen on doing this unsupervised, book a tour to have a guide accompany you and show you all the best spots! Most tours include a lunch stop to ensure your visit to Gozo is complete with a wonderful authentic meal.
If you're currently wondering how you'll get to the ferry and then to the tour company, no need to worry. Our private chauffeur service ensures you reach your destination in a timely and hassle-free manner.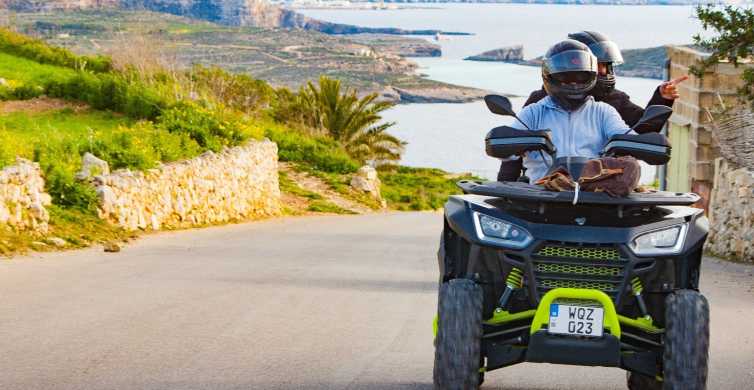 4. Visit the ancient walled-city of Mdina
Mdina, the old original capital city is a must when visiting Malta in Winter. Also known as the Silent City, its pretty winding alleys are gorgeous to walk through. Visit St. Paul's Cathedral, Mdina Glass and stop for a coffee and cake at one of the coffee shops along the way. We also recommend stopping for a photo at the bastion walls and enjoying the spectacular view this lookout point has to offer including the Mosta Dome.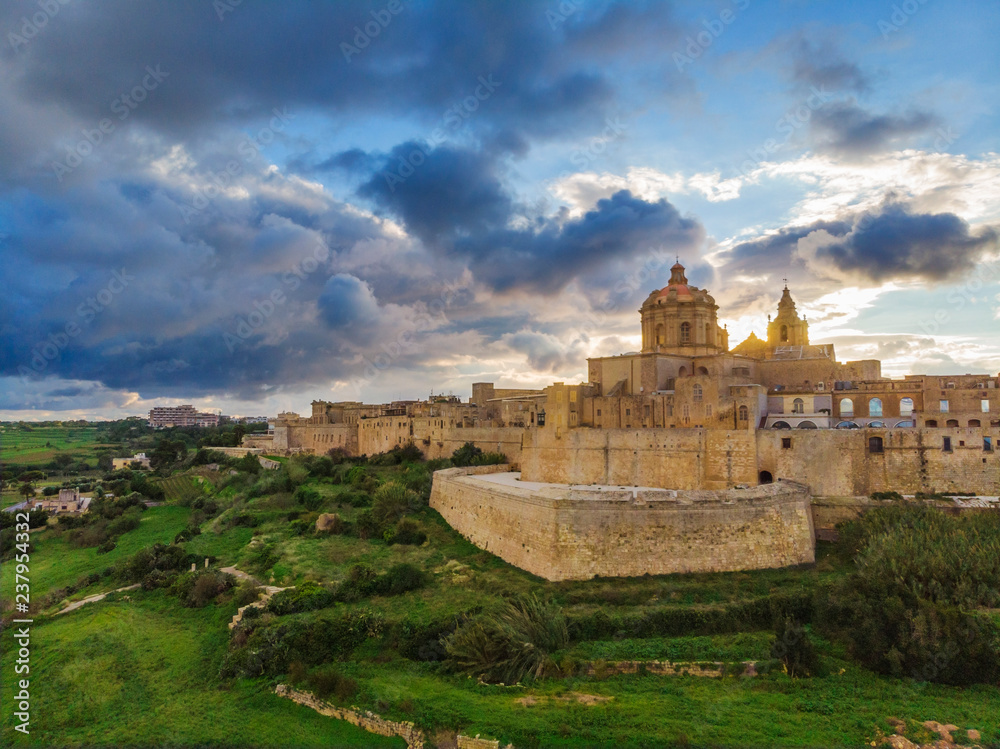 5. Go horse riding when visiting in Winter
Experience the unspoiled countryside of Malta on horseback! A fun activity that can be enjoyed year-round for all the family. If you're looking for a more romantic experience, book a sunset ride along the coast for the most spectacular scenery.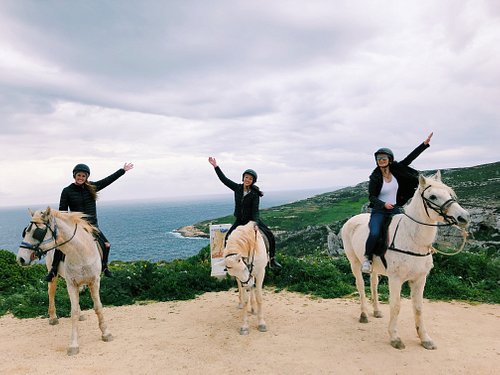 When visiting Malta in Winter, getting around can be tricky when relying solely on public transport. When on holiday, you want to spend the least time possible getting from A to B.
Dacoby has the chauffeur driven service and refined experience to cater for all your travel needs. Our professional chauffeurs will escort you to your destination in prime elegance and style, ensuring a comfortable and safe journey. Our private chauffeur service in Malta is available for a variety of requirements, offering hourly or daily rates. The chauffeur service extends from a single transfer to a more complex multi-transfer from one appointment to the next.
Discover more here.